Slide 2
LED DISPLAY
With extensive experience in image and video processing, Globaltronics delivers LED displays with excellent image quality and color uniformity.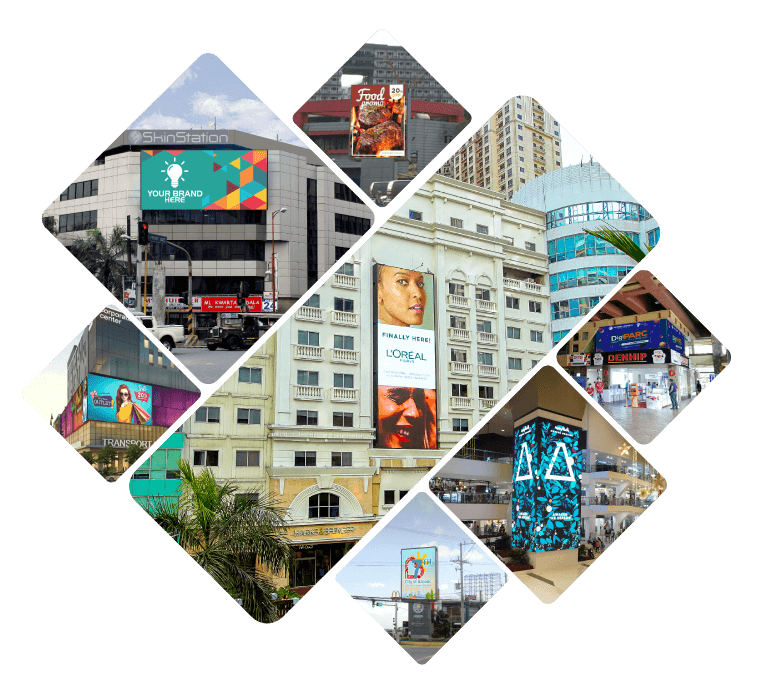 Slide 1
DIGITAL DISPLAY SOLUTION
Globaltronics has a wide range of digital signage solutions that will help your brand effectively reach its target audience.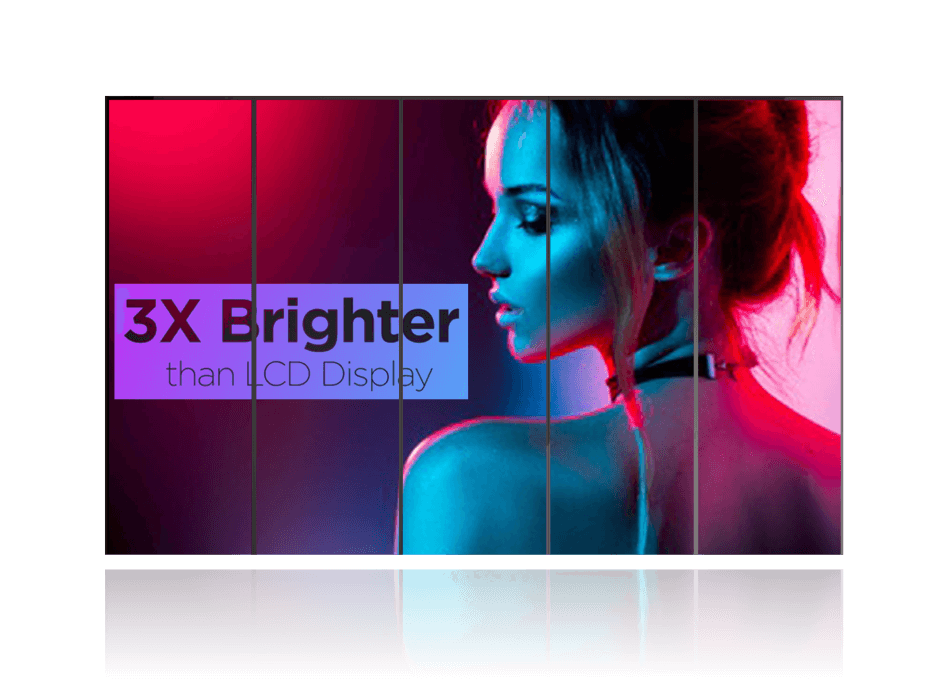 Slide 2
PHILIPS DISPLAYS
Globaltronics' partnership with Philips has strengthened the former's leadership in the digital display field. Together, Globaltronics and Philips can provide products and services that cater to just every digital display need.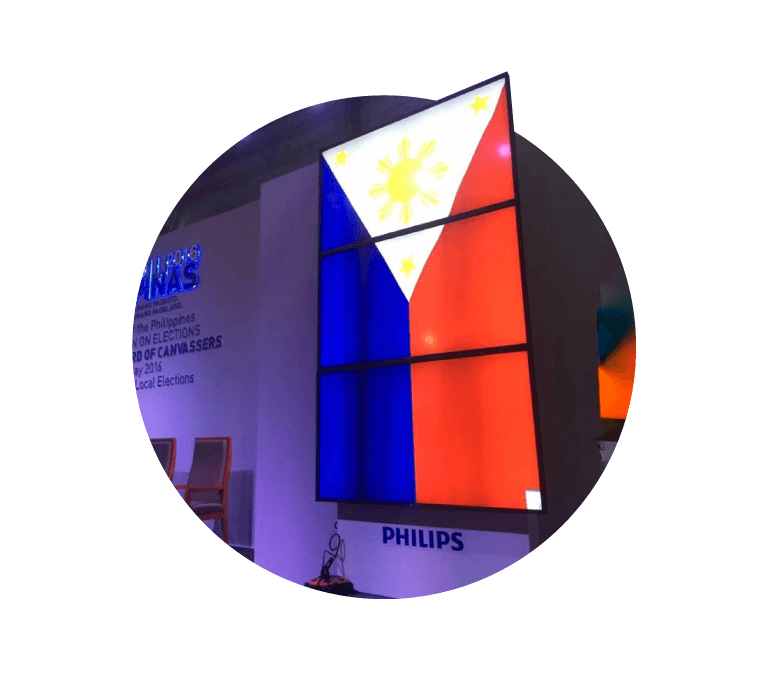 Slide 3
GO DIGITAL GO LED
We are accepting ad placements at our LED billboards strategically located in Metro Manila and in key cities in the country. We also create digital contents based on our clients' needs.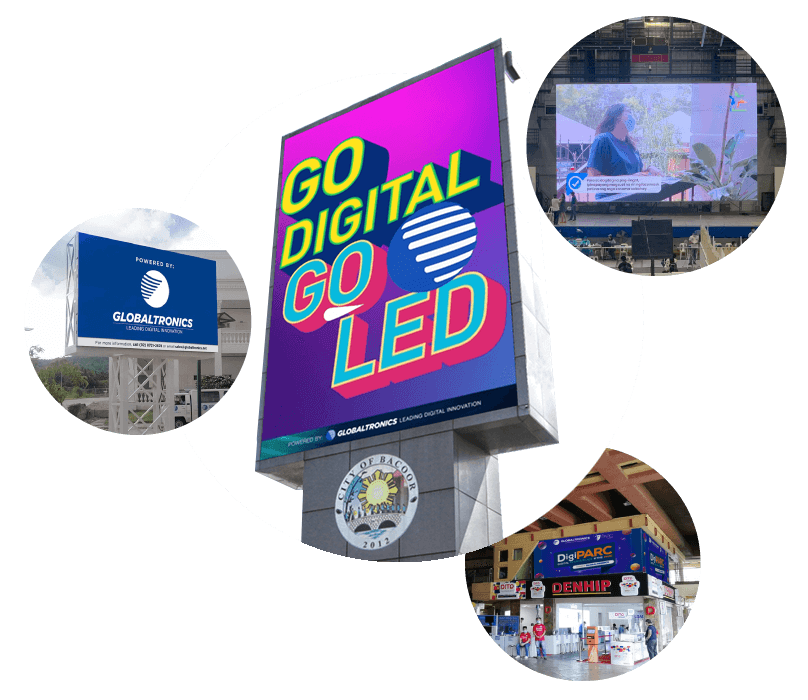 At Globaltronics, we continue to provide innovative products and excellent service to our customers that in turn help them to connect with their clients in innovative and exhilarating ways.
OUR PRODUCTS AND SERVICES
Clients trust companies that they see, like, and connect with. Whatever your campaign, branding, or grand idea is, we have the right tools to make them happen.
As the exclusive partner of PHILIPS, we have captured a wider audience, redesigned how businesses should look, and developed display solutions that can help grow businesses.
We are the top choice supplier for dynamic indoor and outdoor LED displays that can be relied upon under any weather condition.
Our digital kiosk can be fully tailored. It engages customers at a glance and gives an exciting visual experience while enhancing the user's brand.
Globaltronics is not just a product or service. Its technical expertise in the field made us choose it. Besides, we are looking for experts who will elevate our brand look. Our LED billboards from Globaltronics increased the number of walk-in customers especially in Cebu, Davao and Manila. Our shops have become more attractive because of dynamic advertisements that we now have.
Mark Lyndon Tabion
Sales Associates of Honda
Globaltronics is good when it comes to picture quality and adaptive screen display.
John Gan
Product Development Head at Euroasia Marble and Granite Inc.
Globaltronics has shown excellent customer service and outstanding performance. We've been able to finish all our installations seamlessly within the given timeline despite the very tight lead-time and unforeseen challenges on the side.
Dianne P. Abarintos
Sales and Marketing Manager, Viewall Commercial Corporation
I can say that Globaltronics is Globaltronics not just because of its products and services, but also because of its people. They are a genuine asset in conquering the market and industry.
Gilbert Hardin
President and CEO, Nikostek, Inc.
JCMC is appreciative of the extensive support and service that Globaltronics' technical team provided our company and our clients.
Engr. Alexander Cura
Project Manager, JACA Construction and Management Corporation
Your services are commendable. We applaud your professional work and high ethical standards in assuring total customer satisfaction.
Engr. Estela Macapagal
Authorized Manager, Marcjill General Merchandise
Globaltronics' first vlog just dropped! We're giving you a special virtual access to the PPCRV-KBP Command Center in UST. We're...