DIGITAL SIGNAGE SOLUTION
Globaltronics has a wide range of digital signages that help you drive your overall brand awareness tailored to the needs of your target market.
Make it more interactive with fully integrated mirror kiosk with various uses across retail stores, event merchandising, museums, and even hospital industry.
Your ideas, content, or any concept can come up together with this fast, free, and simple-to-use digital whiteboard.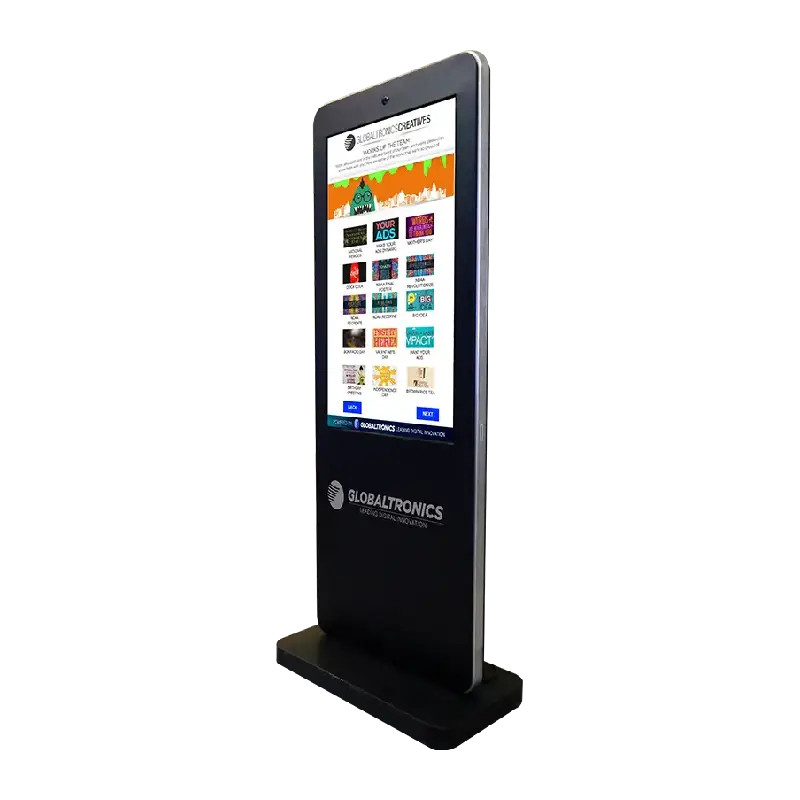 Feature your overall brand with eye-catching and interactive kiosk, which can take a variety of roles across industries – from secure transactions to brand services.