Globaltronics starts its year off right, beginning with offering a MILLION thanks!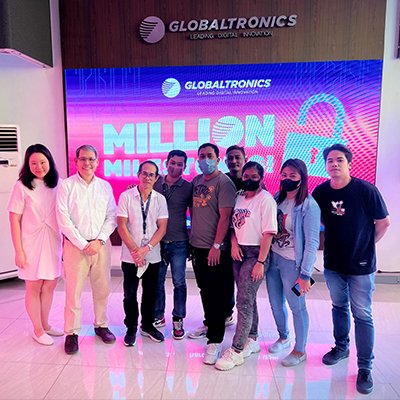 In light of hitting one of our company's milestone targets, it is with profound gratitude that Globaltronics acknowledges the notable accomplishment of all of its employees.
Mr. William T. Guido, Chairman and CEO of Globaltronics, opened the program with a special message, encouraging all employees with a rallying call to action, He thanked everyone who contributed to the company accomplishment and spurred them forward toward even greater heights.
"Let us start this year with a new beginning, new positive energy, and new strong commitment towards our goal for 2023. But first, let's not dwell on our weakness, our shortcoming in the past year. So let us start it right with a strong desire to do more, achieve more, and fulfill more tasks this year 2023 and beyond. Above all, let us pray to the Lord to guide us every step of the way, in every action, and our FBK Plans for 2023, in order that we can have a good direction and a good ending."
Together, Let us start the year right. Let us start the year strong and end the year even stronger still.